copyrighted work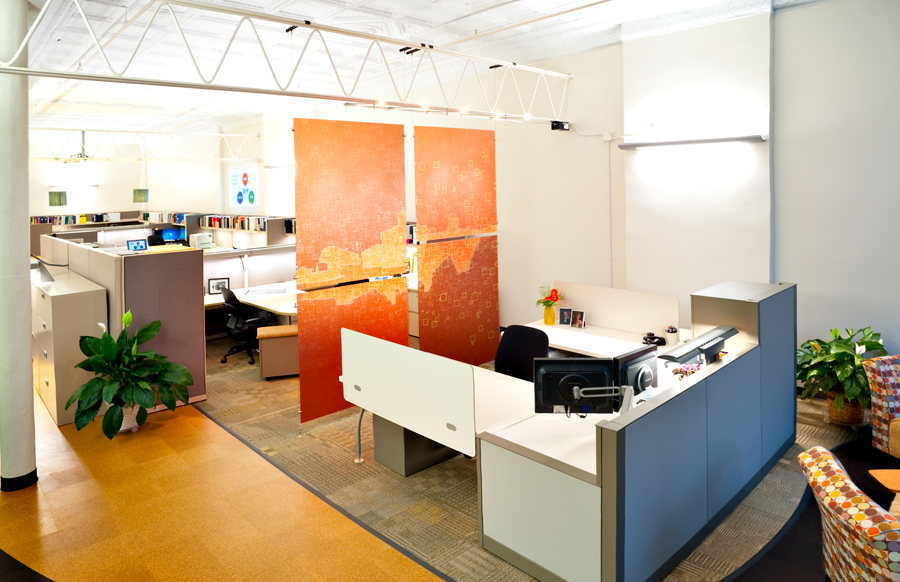 SHP Hamilton Lobby Graphics
Hamilton, OH
Designed for SHP Leading Design.
Designed in Adobe Illustrator.
Printed on semi-transparent/frosted Lexan Polycarbonate.
Photograph taken by Joe Harrison.
03 May 2010
This project was created/dated on May 3, 2010 at 4:02 am, filed under
GD
category. Bookmark the
permalink
. Follow any comments here with the
RSS feed for this post
. Both comments and trackbacks are currently closed.
Browse
Older: Shape Environments
A Website Work-In-Progress First on the thumbnails below is a quick temporary website work using Squarespace in anticipation for Shape Environments' upcoming website. Second is a prototype …
Newer: Central Ohio Technical College
Columbus, OH Designed and modeled by SHP Leading Design. Modeled in Autodesk Revit Architecture. Materials developed in Adobe Photoshop. Rendered in Autodesk 3ds max, mental-ray renderer. Zyrtec